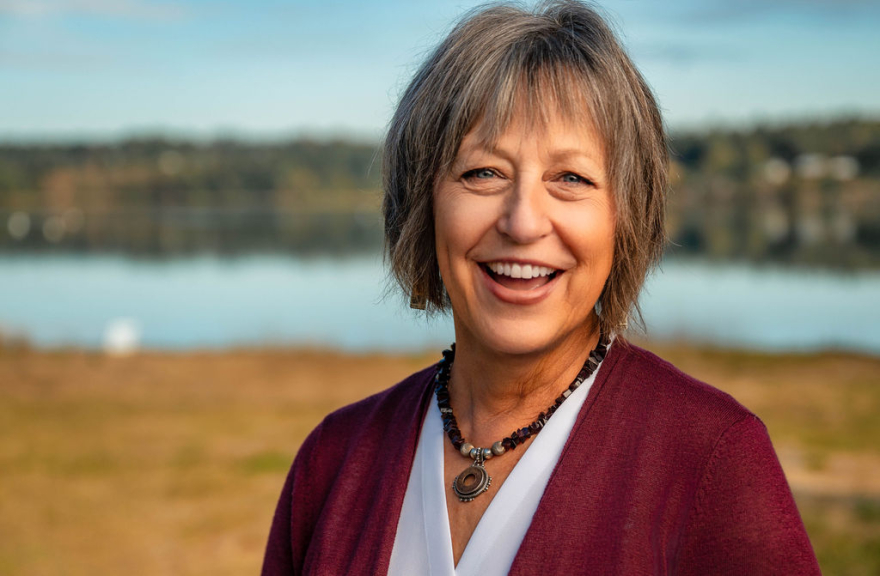 My passion is guiding others to navigate life with a renewed sense of direction and happiness, striving for personal and professional fulfillment. Throughout my professional career and personal life experiences, I have naturally gravitated towards helping others identify, break through, and overcome life challenges/transitions, turning obstacles into opportunities!
Professionally my career has spanned a background in nursing, recruitment, retention, sales, commercial and residential real estate, program development, company ownership and management.
I began my career as a Registered Nurse working in both inpatient and outpatient settings. When I graduated from Nursing School, I was riddled with a lack of self-confidence and self-esteem. Nursing School was not easy for me; all too often, it seemed I was criticized on what I did not do well versus my positive achievements. As a new nurse, I joined a unit with older, experienced nurses who were not the most welcoming, not happy with their lives or their career and soon I found myself disengaging and looking for new opportunities. Ever hear of the phrase "Nurses Eat Their Young?" Well, the sad truth is it still exists...
After a brief sabbatical from Nursing, I returned to a position with Human Resources as a Nursing Interviewer. My desire was to facilitate matching nurses with the units they were exploring through effective interviewing. I moved on to develop the first Nursing Recruitment division at Swedish Hospital Medical Center in Seattle, working closely with the Nursing Division and HR. I soon became aware that while we had an effective recruitment division, we needed to ensure new nurses were onboarding well and engaging, while supporting all nurses with recognition, respect and professional career growth. I was instrumental in forming a Nursing Engagement/Retention division to support our nurses.
In 2010, I returned to Nursing/Healthcare Recruitment working with candidates and clients on a national basis. I soon realized many of my clients lacked a focus on employee engagement and retention. All too often, after placing a nurse in their desired position, I would receive a call within their first year inquiring of other opportunities.
My experience as a full-cycle Nursing/Healthcare Recruiter led me to the field of coaching to make a difference with work-place cultures.
Combining over 30 years of healthcare and business experience I realize I have been and continue to be passionate about making a difference with:
employee resilience and wellbeing

developing resilient, healthy, and positive work-place cultures

increasing employee engagement and retention

helping leaders gain the self-awareness, mindset, and skillsets to unlock their potential as an authentic leader capable of inspiring and empowering others
Personal life experiences have afforded me an understanding of the difficulties individuals struggling with ADHD face daily. Having been a guardian to two at-risk teens struggling with diagnoses of Fetal Alcohol Effects, ADHD, reactive attachment disorder, dyslexia; combined with my own daughter with inattentive ADHD and cognitive processing delays and living with an ADHD husband; I get the challenges.
I am a fierce yet compassionate advocate. I myself learned how to overcome challenges, find my voice and I now share this knowledge and skills with those I partner with

My mission is to help you identify and appreciate your strengths to leverage against your challenges and calm the mental chaos ADHD can present
Professional Credentials include:
Bachelor of Science in Nursing – University of Washington
Professional Certified Coach (PCC)
Certified Professional Co-Active Coach (CPCC) - the Coaches Training Institute
Certified ADHD Life Coach (CALC) - the IACTCenter for ADHD Coach Certification Program
Certified Mental Fitness Coach
Team Coaching Foundations Certified Coach - Global Team Coaching Institute (GTCI)
ICF Mentor Coach
Certified PROPEL Coach through the PROPEL INSTITUTE
Certified Life Coach through Practical Solutions Zone
Member International Coach Federation (ICF)
Member, Institute of Coaching
Member, American Nurses Association
Member, Washington State Nurses Association
Outside of coaching, I enjoy boating in the waterways of the Pacific Northwest and British Columbia, fishing, crabbing, snow skiing, bicycle riding, piano, and spending time with my two daughters, family and our cavalier king charles spaniel, Bayou!